SIMPLE NECKLACE k.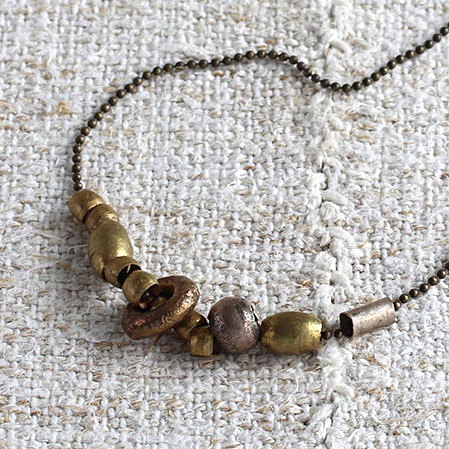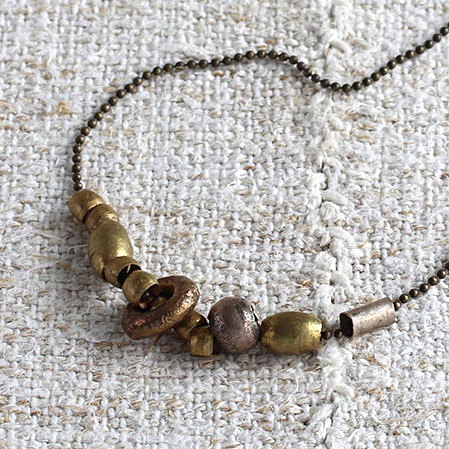 SIMPLE NECKLACE k.
Our strands are made with a variety of beads in either silver heishi, brass, silver dipped copper, white metal, colored glass, coral and bone.
Each necklace is unique and crafted with vintage african beads from Ethiopia.

This particular necklace has an assortment of beads mounted on a dark ball chain string.
It's length from the clasp to the lowest hanging point is approximately 9 inches.